Are you working in Vietnam and want to find a reputable Vietnamese language teaching center for foreigners? Are you confusing the quality of the service of Vietnamese language centers for foreigners? Vietnamese language training service at Jellyfish Education Company will support you all!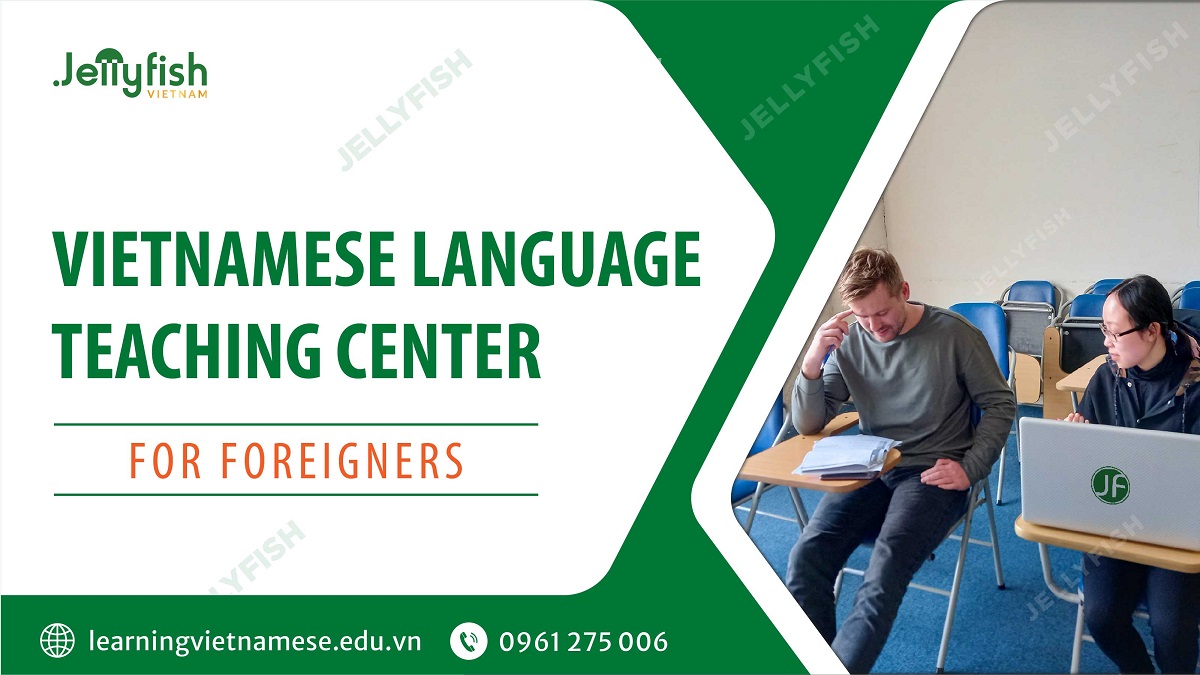 1. Language barrier
Of course, living and working in a country where using Vietnamese, the biggest barriers are understanding and communicating. However, Vietnamese teaching centers for foreigners in Vietnam are still not popular, and Vietnamese is a language that is difficult to study by yourself. Jellyfish Education realized that this was the biggest problem and concern for foreigners living and working in Vietnam, so we bravely troubleshoot for trainees with the most easy-to-understand Vietnamese language training program, helping foreigners communicate every day easily. 
2. Jellyfish's teachers 
Jellyfish's teaching staffs have a lot of experience in teaching and studying abroad, approaching foreigner's cultures. So they understand trainee's psychologies, make lesson plans enjoyable and effective, special is: better understand the daily communication of Vietnamese culture.
3. Vietnamese textbooks
Vietnamese curriculum for foreigners is properly researched, ensuring the course schedule for trainees. Moreover, Jellyfish Education also has advanced management Vietnamese language courses designed specifically for managers who are working in Vietnam, the curriculum is compiled according to the goals and requirements of each trainee.
Whoever you are, wherever you come from, what you learn Vietnamese for, whichever level your Vietnamese is, we are always ready to assist you in getting the best ability to use Vietnamese. As a center for teaching Vietnamese to foreigners, Jellyfish Education is always ready to assist you by phone, Facebook fanpage, and office directly to be consulted, get trial time before registering the course.
>> You can see more information about: Three main accents in Vietnamese
---
For more information about the Vietnamese Language Program for foreigners, please contact us at the following information:
Jellyfish Education Vietnam – Hotline: 0961.275.006