In Vietnam as well as in some other Asian countries, every full moon day in August (in Lunar calendar), the most beautiful and full moon day, Mid-Autumn Festival is held with many activities bearing cultural characteristics.
So what do we do to celebrate the Mid-Autumn Festival in Vietnam? Let's come with us and see.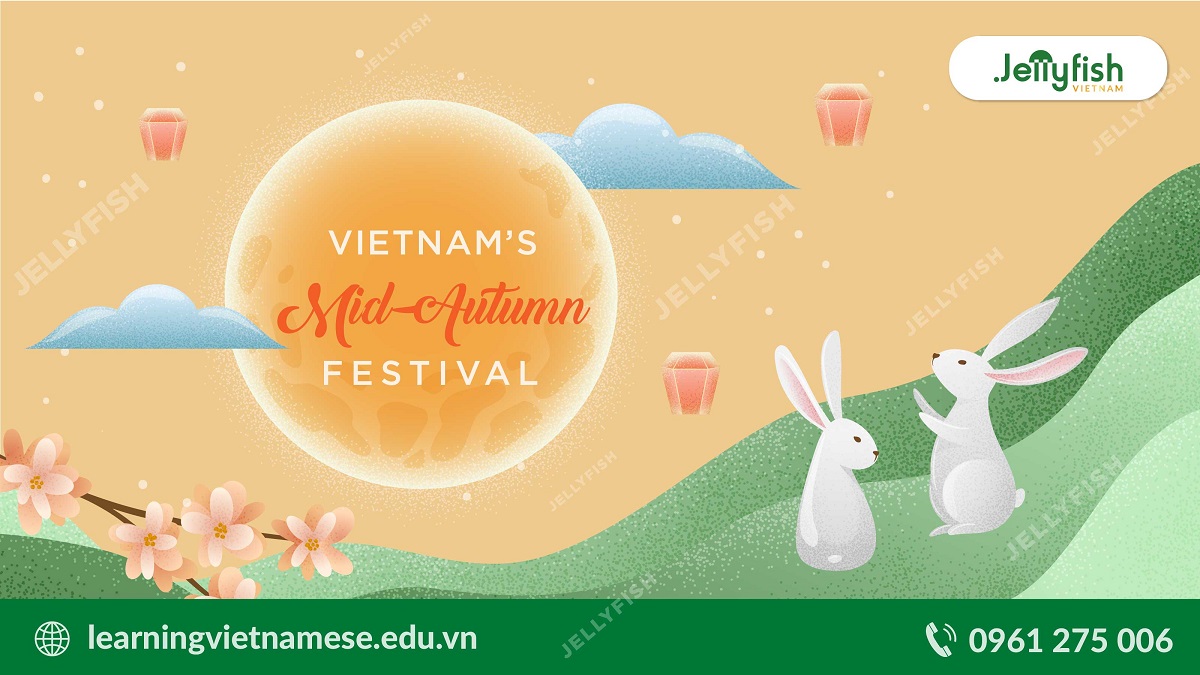 1. Mooncake – An irreplaceable gift and cuisine 
Referring to the Mid-Autumn Festival, it is impossible not to mention mooncakes. These are two types of mooncakes that Vietnamese people buy to eat and as gifts to visit each other every autumn festival. The mooncake tray is beautifully decorated with a variety of candies and fruits. It symbolizes unity and emotional bonding in the family.
2. Making lanterns
Every year, when it closed to Mid-Autumn Festival, a lot of handmade masks and various lantern shapes are filled up in the street stalls. The Red star-shaped and carp-shaped lanterns used to be the favourite traditional toys of children is a symbol of this festival. However, nowsaday, children want many other modern toys, not just the lanterns made by bamboo and colored-transparent papers. 
3. Lion dance
Coming to Vietnam in August, you will have the opportunity to enjoy a crowded, bustling Vietnamese street and bustling drumming of lion dance troupes. Large restaurants often hold a small competition for Best lion dance team. The bustling air filled the streets and even the rural areas.
4. Light parade
On the 14th or 15th of August, the moonsighting festival and celebrating party will be held. Children will have their own lanterns and beautiful clothes to go on a parade on the streets the night of Mid-autumn Festival to help light the way to earth for Cuội from the moon. 
5. Ms. Hang Nga and Chu Cuoi
These are definitely two indispensable characters in the Mid-Autumn Festival. The image of the beautiful Hang standing next to Chu Cuoi with a fan in hand is very familiar to many Vietnamese people. MCs in the Mid-Autumn Festival parties always dress up like Ms. Hang and Chu Cuoi to have fun with the children.
August returns, autumn and Mid-Autumn Festival often bring Vietnamese people a lot of emotions.
To fully enjoy this bustling atmosphere, let's learn Vietnamese with Jellyfish and learn a lot about the unique culture of Vietnamese people.
>> Let's take a look at some common phrases used in Vietnamese
---
For more information about the Vietnamese Language Program for foreigners, please contact us at the following information:
Jellyfish Education Vietnam – Hotline: 0961.275.006